Letter from the presidents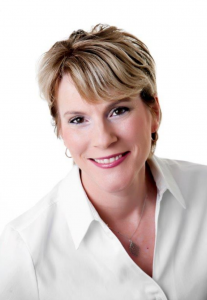 Welcome to Learning Forward Indiana!
Every student deserves an effective teacher every day. To this end, we are a network of educators across the state of Indiana dedicated to helping Indiana's teachers reach their highest level of effectiveness through high-quality professional learning. We also know teachers need effective school- and district-level leaders to support their professional growth and to create the conditions for their success. Learning Forward Indiana also provides high-quality professional learning for school leaders so, together, teachers and leaders can create and sustain optimal learning for students and adults alike.
We use the Professional Learning Standards to guide our work and offer professional learning opportunities that align to these standards. We recently partnered with Dr. Thomas Guskey, an international expert on grading and assessment, to offer a state-wide Getting Assessment & Grading Right Institute to over 400 Indiana educators; and as a result, we are pleased to share Dr. Guskey's resources through our site. We invite you to visit these resources and more at our Resources page.
Moreover, we hope you will consider joining us in supporting and advocating for Indiana educators' professional learning. As a member, you will enjoy these privileges:
Receive Learning Forward Indiana newsletters and other communications
Receive invitations to all Learning Forward Indiana functions
Receive discounted registration fees for all Learning Forward Indiana professional learning opportunities
Offer suggestions to the Board as may seem advisable for the good of the organization
Please visit our Membership page to learn more. Our teachers and leaders are worth it!
To learning,
Drs. Laura Link & Laura Hack, co-presidents
Our Vision
Educate, Innovate, Transform, Educator Professional Learning.
Our Mission
The Learning Forward Foundation supports the development of educators' capacity to improve student learning through innovation and improvement that transforms professional learning, framed by the Learning Forward's Standards for Professional Learning and implemented with a coherent design through grants, scholarships, and professional support.